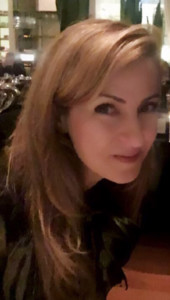 Hi, my name is Violet Stefanovski and I'm currently a Director of Packaging for a Global Packaging Company, servicing Australia, New Zealand, Philippines and Indonesia .
I was born and raised in Melbourne and came from humble beginnings, as my parents migrated to Australia from Macedonia in the early 1970s.
From a young age, I was always inquisitive and had a passion for knowledge, which is why I enjoyed going to school and took my education seriously. My curiosity led me to complete a Bachelor of Engineering Degree in Polymer Engineering and then I was selected to obtain a Scholarship to complete a Masters in Plastics Engineering.
I always had an interest in packaging, manufacturing and development/ creation of products and this is why I pursued a career path in this area.
I've been fortunate to have opportunities within my career that have enabled me to experience different cultures, live abroad and travel within my role. I've also been blessed to have a close knit of friends that have watched me evolve and always had my best interests at heart.
The thing that inspires me most is doing what I love and that is developing and delivering packaging that consumers use on a daily basis that is functional. It is rewarding seeing my designs and creations for consumers to enjoy.
I would have to say my five keys to success are passion, drive, confidence, knowledge and luck.
When I'm not working 70 plus hours a week, I often take the time out to travel to different parts of the world and if I'm back home I like to network with like-minded people that appreciate wine and dine time.