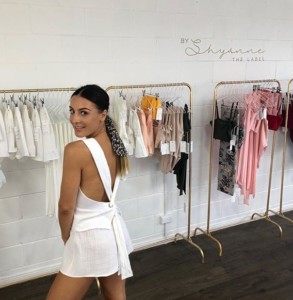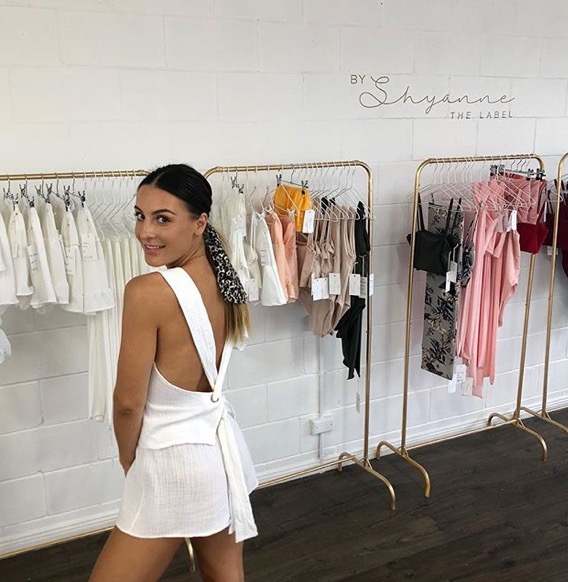 Hi, my name is Shyanne and I'm the founder of By Shyanne the Label.
My foray into the fashion world began when I was little girl cooped up in my family beach house, watching my grandmother sew the most remarkable outfits.
My grandmother then took the initiative to train me up so I could create the most basic stitches. Shortly after, I found myself sewing every year throughout my school holidays, to create a stall full of goodies I would sell at the local Christmas market.
I was so proud of my new accomplished skill and felt blessed to have been taught amazing sewing techniques from a generation entirely different to mine, that is something I will cherish forever.
Whilst growing up, I was a firm believer that if you surround yourself with good people and good vibes only positivity will come your way. I have been so lucky to gain inspiration from people closest to me.
In my late teens, I would often relate to girls talking about spending hours online searching for the perfect outfit, to then feel disappointed because they spent most of their weekly student allowance on one clothing item.
I knew just how frustrating it was to spend all your money on one outfit, especially if the outfit didn't fit right.
In 2016, after speaking to an influential friend, that's when a spark hit me. I knew I had a hidden talent, so I decided to create and sew my own outfit to wear out to an upcoming event.
I was surprised at the overwhelming response I gained from wearing my very own design, that I began sewing custom made garments for my girlfriends.
It's funny how life turns out sometimes. I remember striving to do my absolute best at high school so I could go to university. I then got accepted into a Masters Degree in Podiatry, where I moved to Melbourne to study. I was your typical broke university student – with no money and tones of stress.
With a little push from those who knew me best, I took the leap of faith and deferred from my degree and decided to move back to Queensland.
I initially started sewing cute numbers from home for friends and then found myself staying up until 3am because of the high demand. That's when I decided to establish my very own fashion brand called By Shyanne the Label.
In 2017, I decided to turn my hobby into a proper business where I now have staff to help me manufacture clothes from my very own little studio based in Brisbane.
It just goes to show it's never too late to follow your dreams. I'm so happy to have discovered my true passion from a young age because i'm now doing what I love to do each and everyday.