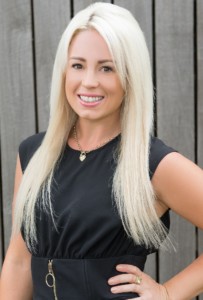 Hi there, my name is Sarah Arrandale and I'm a Realestate Agent.
Life is 10% what happens to you and 90% how you react to it…
In 2014, I took the leap of faith and moved from Melbourne to Sydney after living abroad working with the Venetian Casino in Macau, China furthering my career independently away from my home network, friends and family.
I fell in love with the city of Sydney the moment I arrived. With time I reached out to  social networks such as SBGs, where I have been able to establish solid friendships with like-minded women who both empower and embrace each other.
I'm currently a Senior Property and Business Development Manager for Austral Asia's largest Residential Real Estate Brand, Ray White.
I have a diverse background across the broad property spectrum, with over 15 years of experience in both Residential and Commercial Property Management and Sales, which has provided me with the expertise to be a leader within my firm's investment management team.
I've worked in both the Melbourne and Sydney markets, and have successfully developed a strong network of clients who value my wealth of knowledge and bright personality.
I specialise in New Development Site Multi-Leasing Campaigns and understand the needs of my clients maximising performance and returns. I genuinely care about my clients and set to out exceed goals relative to their most valuable assets.
I'm passionate about helping people. In my spare time and Christmas Holidays, I volunteer with a charity for the homeless people in the Sydney CBD. I also enjoy the outdoors and wine and dine time with friends and regularly entertain.
After living here for four years, I can honestly say Sydney is now my home.