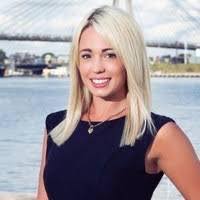 Hi, my name is Sarah Arrandale and I'm in Realestate.
In 2014, I took the leap of faith and moved from Melbourne to Sydney to further my career independently away from my home network, friends & family.
I fell in love with this city the moment I arrived and reached out to social networks such as SBGs, where I have been lucky enough to establish solid friendships with like minded individuals who empower and embrace each other.
I'm currently working as a Senior Property & Business Development Manager for Ray White Unlimited.
I have a diverse background across the broad property spectrum, with over 15 years of experience in both Residential and Commercial Property Management, Sales, which has provided me with the expertise to be a leader within my investment management team.
I specialise in New Development Site Multi-Leasing Campaigns and understand the needs of my clients to maximise performance and returns.
I've worked in both the Melbourne and Sydney markets, and have successfully developed a strong network of clients and customers who value my wealth of knowledge and bright personality.
In my spare time, I like to volunteer with a charity for the homeless people in the Sydney CBD. I also enjoy the outdoors and wine and dine time with friends.
After living here for four years, I can honestly say Sydney is now my home.