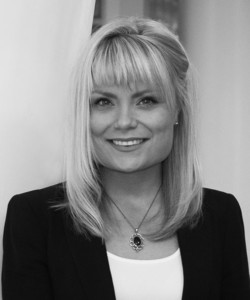 Hi, my name is Montana Leigh Linkio and I am currently a Lawyer with the Corporate Utilities team at Ashurst Australia; a leading international law firm.
I grew up in Terrigal on the Central Coast and moved to Sydney in 1998 to source a better education. I was grateful to have very strong family connections growing up and it was my mother and grandparents that influenced me the most. They taught me to challenge my own perspectives, which inevitably drove me towards my own success.
I have a combined Science/Law degree, graduating with my Science degree (majoring in physical systems and paleoclimatology) from Newcastle University in 2008, and graduating with my law degree (First Class Honours) from Sydney University in 2011. It was my tertiary studies in environmental science that shaped my decision to venture into environmental law as a graduate lawyer. Although, I am part of the Corporate Utilities team at Ashurst, I would best describe myself as an environment and planning law litigator, because a key area of my practice is environment and planning law litigation in the NSW Land and Environment Court.
I am inspired most by extending my own learning and challenging my horizons on a daily basis. I often give back to the community through my pro bono work and I recently negotiated an international Memorandum of Understanding for a Non-Governmental Organization Pro Bono Client that is working to alleviate poverty in one of the poorest provinces of the world in Indonesia.
I have recently been appointed to the Environment and Planning Law Association (EPLA) Executive Committee, which represents Judges and Commissioners of the NSW Land and Environment Court, and barristers, lawyers and consultants within my jurisdiction.
In my spare time, I am passionate about networking and getting to know people and making meaningful connections.
I also really feel rewarded by achieving goals that I set for myself that are outside of my comfort zone. My goal this year is to conquer my first marathon because I enjoy keeping active and challenging myself. I love getting out into nature and participating in sports such as canoeing, kayaking, trekking, horse riding and snow skiing, which I am absolutely crazy about!!!
I believe my five keys to success are credibility, confidence, resilience, determination and attention to detail.
In the near future, I see myself becoming a Senior Associate at Ashurst, travelling abroad at every possible opportunity and starting a family.