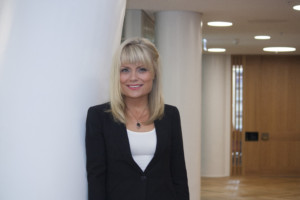 "Try not to become a person of success, but rather try to become a person of value." — Albert Einstein
I am a Senior Associate at Ashurst, a leading international law firm.
As an environment and planning lawyer, I am routinely advising and appearing in matters concerning the acquisition of land, planning approvals, environmental licensing, pollution, contaminated land and administrative law.  I act for a wide range of Government and private sector clients, including major corporations, developers, individuals and the NSW Government.
I describe myself as an environment and planning litigator.  I find appearing in court, devising court strategy and dealing with courtroom players (ie clients, experts, barristers and bench) to be extremely rewarding.  It is my passion for litigation that inspired me to become a member of the Executive Committee of the Environment and Planning Law Association (EPLA), an association comprising Judges and Commissioners of the NSW Land and Environment Court, barristers, lawyers and consultants within my specialist jurisdiction.  EPLA's key aim is to advance the knowledge of planning and environmental laws among the professions and the community generally.  It is my court time and my exposure through EPLA that keeps me coming back for more!
I have a combined Science/Law degree, graduating with my environmental science degree from University of Newcastle in 2008, and my law degree with First Class Honours from the University of Sydney in 2011.  It was my tertiary studies in environmental science that shaped my ultimate decision to venture into environmental law.
I strive to display the following five attributes in life:  authenticity, confidence, resilience, determination and empathy.  Is through these attributes that I aim to be a person of value, rather than simply a person of success.
I am driven by achieving goals that are outside of my comfort zone.  This applies equally to all aspects of my life – work, travel and play – and even to my community and pro bono initiatives.
I am extremely grateful to have had very strong family connections growing up and always, and it was my mother and grandparents that have influenced me the most.  They taught me to stay grounded at all times, that people will find it extremely difficult to frown at you if you greet them with a smile, and that "my best will be good enough"!
Escaping into nature also helps me maintain perspective.  The mountains are continually calling me, and I am in my happy place off-piste and exploring new ski terrain.
In my spare time, I am a proud member of a synchronised figure skating team – we are on our way to Nationals!
Opportunities do not simply come knocking.  I challenge you to create them, and to have the courage to see them through.