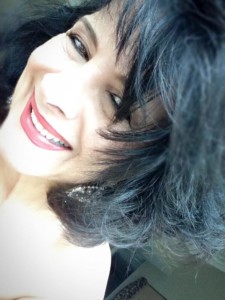 Hi, my name is Friday Mary Harding and I'm currently an Author.
The inspiration to write my first book, "So, Who's In Bed With Your Man" came from my own experiences drawn from the many people I met along the way such as ex Prime Ministers, movie stars, astronauts, famous artists and from various articles that would pop up in the newspapers, i.e. 'Marriage – Is this all there is' and many more like that. I believe that life itself is the greatest teacher of all and that led me on a path to write my book.
I have experienced everything that life has to offer as far as relationships are concerned and have learnt the hard way that there is no guarantee in life and how happy one is within their relationship can be often measured by the conversations one has with their partner.
Thoughts would pop up in my head, and I would quickly put them down on paper and after 6 years those thoughts were transcribed into paragraphs which turned into chapters and that's how my first book was born.
This book was written to inspire the younger generation to value their freedom and to be cautious with their life on how and whom they decide to spend it with rather than waste it or settle for second best.
My second book was inspired by a very special little dog named, Senna Benna; named after Ayrton Senna of course!
This book is such a fun book for children but also quite interesting for adults too. It features little dogs photographed in and around various locations of Sydney accompanied by a cute storyline that will appeal to children aged 5 and under.
I intend to write many more dog books for children and with every book sold a donation will go to RSPCA. The money raised will go to taking care of animals that are in shelters sponsored by the RSPCA.
I recently returned back to Adelaide after residing and working in Sydney for the last 16 years within the corporate sector. I worked for rich and powerful men such as Frank Lowy and briefly, James Packer. I worked within global banking giants and I had the time of my life. However, I was always an Adelaide girl at heart and am truly excited to be back home.
Once again inspiration is playing such a huge role in my life. I am so consumed by new goals, hopes and dreams for the future and determined to achieve them all!