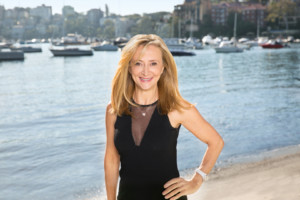 Hi, my name is Julie Paris and I'm currently a Real Estate Agent.
I was born and raised in Sydney and from an early age I knew I was entrepreneurial.
After completing my education in my late teens, I took the initiative to start up and effectively operate a profitable Telco business on my own.
I was fortunate enough to obtain an amazing skill set which has allowed me to adapt this to any future endeavour.
In 2008, I decided to pursue a career in Real Estate. It was the experience I gained from running my own business from a young age that led me down this new career path.
I knew I always had a passion when it came to dealing with people, and my interpersonal traits have served me well my entire life.
As a real estate agent, I have found both my communication and sales skills to be an asset, and together they work hand-in-hand when it comes to interacting with people and making long lasting connections.
This has been reflected in the glowing feedback I receive regularly from my clients and that's been truly rewarding.
In my spare time, I enjoy travelling, networking with like-minded people and most of all spending time with my family.