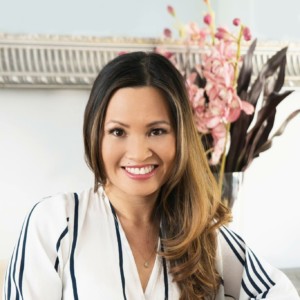 Hi, my name is Jacqui Ashley and I am a proud mother to a beautiful daughter and founder of Jacquiashley.com; a Mindset Coach and Business Coach business, established in 2012.
I also work with my Husband at a company we founded together called Medical Jobs Australia; a recruitment business where we recruit Doctors throughout Australia.
It was after attending a weekend personal development event that I decided to pursue a career in coaching. I've always been a people person and always knew I wanted to make a difference in the lives of others. I also completed an NLP (Neuro-Linguistic Programming) course to add value to my coaching business.
I am an Australian born Chinese raised on the Lower North Shore of NSW. My parents chose to live in Mosman because they wanted to learn English instead of live in a Chinese populated area. They worked really hard to provide for their family, hence why education has always played a big factor in my life.
My Father has always been very entrepreneurial and was my mentor growing up. He taught me to always surround myself with like-minded individuals.
I am so passionate about being a Life Coach because I enjoy advising and guiding people to be the best version of themselves. As a Business Coach, I teach business owners that it's not just about looking at Strategies but about having the right mindset and belief system. The way you think can make a difference in the results you get.
My five keys to success are simply:-
1. Have focus
2. When you have the right attitude the how will come
3. Set yourself goals
4. Be flexible
5. Say yes and work out the rest later
In my spare time, I love to salsa dance, travel, read, walk, watch movies. I love doing anything that is fun…Life is too short not to have fun!
I'm super excited to announce that I'm currently working with Success Resources in promoting a new membership called Newtycoon. It is a membership that will give like-minded people the opportunity to network, collaborate to learn and earn from world-class leaders such as Tony Robbins and Robert Kiyosaki.
It is like a gym membership but for the mind offering tools to succeed by having the right mindset in whatever you wish to do. In five years time, I aim to travel around the world to continually transform the lives of individuals through my education program.
My motto is work on yourself everyday and be yourself because everyone else is taken!