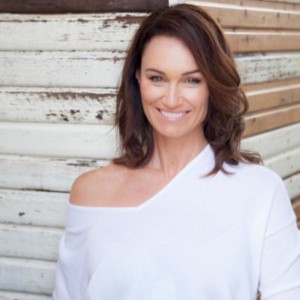 Former International Model Helen Leech now resides in Sydney and is currently modelling at TVSN and does other modelling assignments with an agency called WINK.
Helen started modelling at the age of 14 after being discovered by Lynn Sutherland; one of Australia's first internationally successful models during the 1970's.
Lynn noticed Helen whilst she was shopping in Cronulla and asked her to partake in a photo shoot with her photographer husband Jean Louis David for French Vogue.
Helen accepted without hesitation. She grabbed the opportunity and went with it and then went on to complete a job with Australian Vogue, which instantly gave her widespread recognition within the modelling industry.
It wasn't long before Helen's modelling career took off allowing her to travel to different destinations around the world giving her a wealth of knowledge and experience as well as an awesome portfolio of works.
Helen was also quite entrepreneurial from a young age and in her 20s she cofounded a clothing label called RAW which was a huge success, selling at General Pants stores throughout Australia. Helen also designed, manufactured and sold her clothing overseas.
For the last 10 years, Helen has been involved in many businesses with her ironman husband Guy Leech. She's run a kayaking group for women, assisted with a few world record events and has recently been involved in developing a range of skin care products to launch soon.
In her spare time, Helen enjoys organizing charity events to give back to the community in the best way possible.