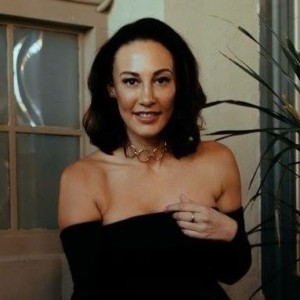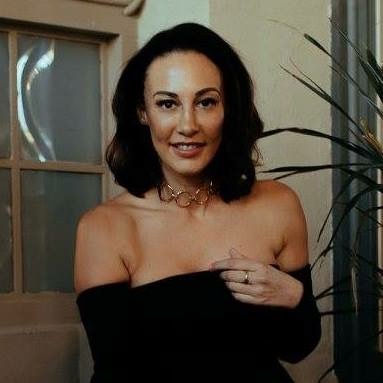 Hi, my name is Erini Dinou and I'm a survivor of Breast Cancer.
The year was 2011, when I discovered a lump in my right breast but after examination it was nothing to worry about.
Unfortunately, in 2013 I discovered another lump in my left breast and after further examination was diagnosed with Breast Cancer. It was no surprise my health had suffered because I had just experienced 12 months of intense life stress.
Despite the stress, I was 34 years of age and doing well in my career, managing a cosmetic clinic in Sydney.
Life as I knew it stopped because I only had one job, to save my own life.
I was proactive and agreed to do all the treatments as advised by my doctor. I was also consulted to do a mastectomy on my left breast only, but I insisted they perform surgery and remove both breasts.
During my chemotherapy, I tried to maintain work-life balance and established my very own soy candle business. This helped keep my mind positive and stimulated, regardless of the changes my body was going through.
On completion of Chemo, I was still mentally and physically exhausted and it took me about two years to get back to my normal, energetic self.
I just knew after my cancer ordeal that I wanted to make something more of my life, so I decided to start up a home based/online skin therapy business called E Beauty, where I consult and sell the best mineral make up range to my clientele.
Although I run my own business from home I also have a full-time job managing a plastic surgery/skin care clinic in Sydney and this is funding my own business.
I'm feeling on top of the world because for the first time in my life… my work, business, health and fitness are better now than before.
I will not deny it was a very tough few years but I'm pleased to say I've come out the other side with more knowledge and strength to carry on in life and live life to the fullest by being the best version of myself.
I realize now that the most important things in life are:-
Stress Less – don't allow your body to go into overdrive because it is not healthy!
Soul Cleanse – keep all the good people in your life and distance yourself from the negative and draining people.
Laugh – smile until your heart is content by being who you want to be. Don't wait because you only have one life so do everything you've ever dreamed of.
Love – what you do everyday. Whether it's work or leisure, ensure you do it with passion.
Pay it forward – people are so loving and giving so it's important to give back, especially in times of need.
Have a voice – speak your mind and share your experience because it may just save someone else's life.
Thank you for allowing me to share my story with you about Breast Cancer. I can't stress enough how important it is for other women to be more proactive with their lives and put their health first by getting checked so they don't have to go through what I've been through.
Don't procrastinate! If you haven't had a breast screen and have some concerns go get checked today.
Love and Light always,
Erini.