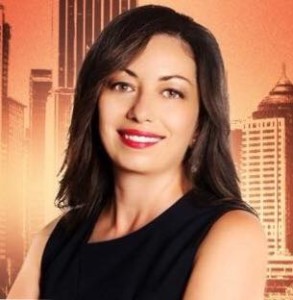 Dilek Saticieli is a true entrepreneur and founder of Attraction Marketing. She brings together business innovation and immeasurable experience to her role as a dynamic Marketing guru.
After graduating from university with a Bachelor in Commerce, Dilek started her career in accounting and finance before exploring marketing as a life-force of long term business success.
She has a unique skill set after working for companies such as Tower Asset Management, Colonial, and Australian Ethical Investment Ltd just to name a few.
Dilek has also made a name for herself as an advocate of women in business and as a philanthropist and has travelled throughout Australia, USA, Europe, parts of Asia and the Middle East, using her public speaking presence to inspire audiences to think globally about their business approach.
She's a socially conscious businesswoman and has assisted many business owners and CEOs with marketing strategies and online lead generation resulting in high ROI. This includes a focus on content marketing, video marketing, social media and social selling via FB Ads and YouTube.
Dilek has further studies in CPA, Applied Finance and Investment, Superannuation, Financial Planning and Marketing, giving her an immense depth of knowledge. She will continue to evolve as a business owner because she's quick to recognize emerging marketing trends and business growth opportunities and understands the importance of brand awareness.
"In the new 'connection age' the rules of marketing have changed. To be successful a business needs to be authentic, provide great value, excellent customer service and help their community. Using Attraction Marketing techniques and a collaborative approach, it's easy to connect with the hearts and minds of potential clients and achieve long term financial success." Dilek