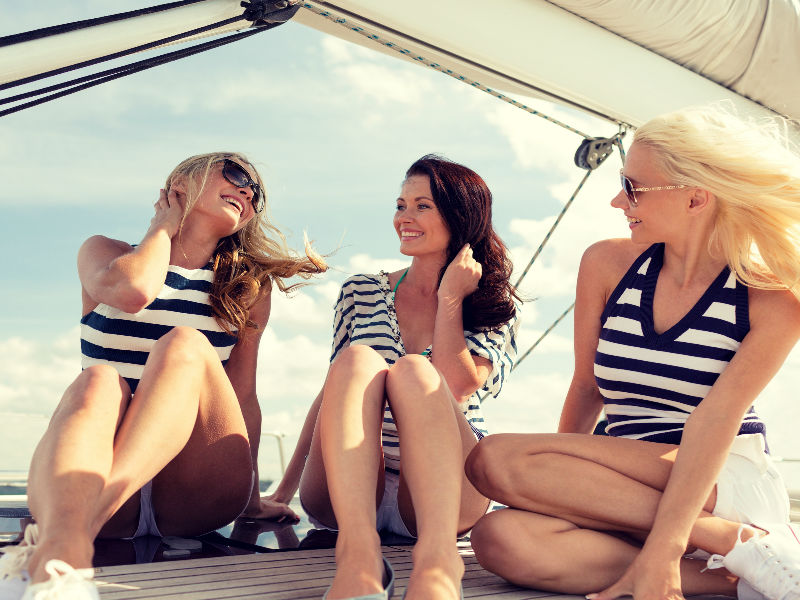 Are you bored with your current girlfriends? Are the conversations stale and draining?
If this sounds like you…make new friends!
Social Butterfly Girlfriends (SBGs) is a very unique community organization. Our passion is to lead the way in creating the right network of friends for you.
We're all about providing fun, exciting, and fulfilling social gatherings for the purpose of meeting other social butterflies first and talking business second.
Become a FREE member now and you instantly get to connect online with other valued members.
Women within our community include:- Entrepreneurs, Career Minded, Housewives, Yummy Mummy's, Students, New to the City just to name a few.
We feel if you experience great connections, you can often create a bond that will last a lifetime.
Being a member of SBGs has many benefits because you will be given the opportunity to network with inspiring women at our events.
You'll be surprised by the endless possibilities just by surrounding yourself with  like-minded individuals.
MEMBER OF THE MONTH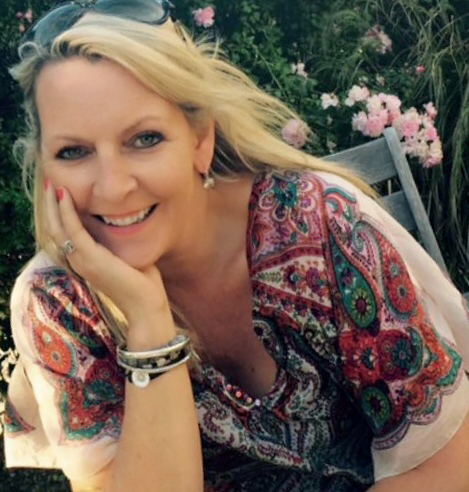 AILEEN LONDON
Hi my name is Aileen London and I'm currently a Senior Manager, Global Meeting Services for Oracle JAPAC. I look after 16 countries in region for Meeting and Events.
I was born in Central North Island, New Zealand and grew up on a very back country farm, in a place called Ngamatapouri, in the Waitotara Valley, South Taranaki.   We lived there until I was approximately 12 years old when my parents sold the farm and bought another one closer to town. I went to a very small local primary school and the closest kids were two boys  who lived on the next door farm were about a mile away from us. They would come past our gate in the morning and we would either ride our bikes to school or sometimes I would ride my horse, and let it go in the School field, and catch it at the end of the day and ride home.  It was the most amazing place to grow up and I feel very grateful for that!
I grew up in an environment where my parents were very hard workers, and I guess I was influenced by that work ethic, community spirit and generosity and it was instilled in me from a young age. My Mum was a city girl who fell in love and married my Dad and gave up everything to be with him in the backcountry.  They carved out a great life, and I had an amazing childhood, I spent lots of time with my Dad on the farm and went with him whenever I could on the farm. Everyone was welcome at our house, and they were always there for everyone in the district and people pulled together in times of need. I had a many mentors in my career but all for different reasons and at different times but I think your work style is moulded when you are young as you watch your parents strive.  Sadly we lost my Dad last year, so its nice to be able to mention him.
In my early years after secondary school, I worked in retail, fashion, and cosmetics sales and then eventually hospitality at a Senior Sales level. I loved working in hotels and got to meet lots of great people and be part of major events without working on them, for example Americas Cup.   In 2003, I left NZ to move to Sydney where I landed a role with Rugby World Cup which was amazing and I loved it, but of course all good major events come to an end so I went back into hospitality.  The thing that was probably the most career changing, was after the Rugby World Cup, when I accepted a role in Global Sales for Hilton looking after 21 global companies and Oracle was one of them. After a few months in that role, Oracle reached out and asked me to apply for their head of meeting and events procurement role answering to the US and looking after the JAPAC region, I was a bit bored being in hotels again and said yes, got the role and have been here almost 11 years now. I never thought I would stay in any role this long but it is incredibly varied and it seems like yesterday I joined. The Meetings Industry is exciting, and there is always something new happening, or a challenge to try and solve and events have a life of their own which keeps life interesting.   In addition to this, Strategic Meetings Management is now very top of mind for companies, as Meeting and events are a huge amount of a company spend, especially the larger organisations, so many companies now are looking at controlling these costs and leveraging spends. I love working with suppliers negotiating deals so it works for me!
I am passionate about most things and I find inspiration in many areas.  To name a few, I am passionate about….
The Meeting and events industry and keeping it professional and focussed which is why I donate my time to the appropriate global organisations in the industry.
Live Sporting events – especially Rugby and encouraging the game at all levels. I love Rugby 7s in particular, but I love all life sport, its much fun to be in the atmosphere than watch on a screen!
Food and Wine – I love to cook and enjoy a nice glass of wine. I don't get to do much lately, but when I am at home I do try and stay in and cook, and I love trying wines from around the world.
Travel – it is not glamourous, but I find it so energising in many ways and I have been lucky enough to go to many countries for work and experience different cultures.
The thing that inspires me…
People – of all walks of life and the amazing things they do. I love meeting people, especially when I travel, but we have some pretty amazing role models in our own back yard when we look hard enough as there are many unsung heroes, we need to remember them!
If I have to pick someone – then probably a man called Muhammad Yunus who Wikipedia describes as a social entrepreneur.  Originally from Bangladesh, Muhammed won the Nobel Peace Prize for founding the Grameen Bank and pioneering microcredit. He gave loans to the poor to help them be entrepreneurs in their own world and break out of poverty. He identified that lending to Women was smart as they managed money better, and the people his bank lent to were not able to access finance in any way, it gave them a chance in life to support themselves and get ahead.  He has since won many other accolades and is rated in the top 100 global thinkers and serves on the board of the United Nations Foundation. I heard him speak once at an event and he was one of the most inspiring and unassuming people I have ever been lucky enough to meet.  We need more like him in this world!  muhammedyunus.org
Everyone defines success differently however I believe the ones most important to me are…..
Integrity – always in everything you do
Tenacity – as it is always required.
Solid relationships – in every aspect of your life
Kindness – as it is never forgotten, and you don't know what other people are dealing with
Love and Laughter – the best medicine to get you through the tough times and life should not be all work and no play!
In my spare time, I love going for walks along the waterfront or beach, but probably don't do enough of this! I have lots of friends and love seeing them too, whether at home or out.
Sometimes I find it hard to define what's a hobby and what is just life. I am kept fairly well occupied with work, however I donate my time to various things outside of work such as the Advisory board and regional VP for Australia, NZ and the Pacific for PCMA ICESAP www.pcma.org this is one of the industry organisations I have been lucky to be part of and I feel honoured to work with them.  There are many inspiring people you meet along the way and It is great to be part of this major association taking the industry forward.
What's next for me has never been something I could answer easily, however I am sure some magic will happen in the next year or two! I have always thought I would love to start my own business, however, I really love what I do, so I would need it to be a very stimulating opportunity to get me excited and make a major change.  I am relying on the Universe to guide me on that one, but I am not planning on slowing down any time soon!